CR Spirits Professional Dance Team
 What does it take to be a CR Spirit Member?  Poise, Showmanship, Dance Technique, Personality, Personal Appearance & Energy. 
What we look for on our dance team is simply, something for everyone.  This organization will not only have an impact in our community but will offer the dancer a chance to broaden their own lives.  This team is not only intelligent, attractive and talented entertainers but a group that maintains self confidence and the ability to communicate with all ages, when the dancing stops.
Auditions are Wednesday, September 13, 2017
SPIRIT SHOW 2017
Saturday, March 4th at 7:00pm in Cedar Rapids.  Tickets will be available for purchase after Thanksgiving, a perfect idea for Christmas Gifts.
SPIRIT SHOW DANCE CLINIC
To busy to be in the Dance Studio?  Well, we have opportunity for you and your child.  A Saturday Dance Clinic starting in January of 2017!  And then your daughter will be on stage at the Spirit Show!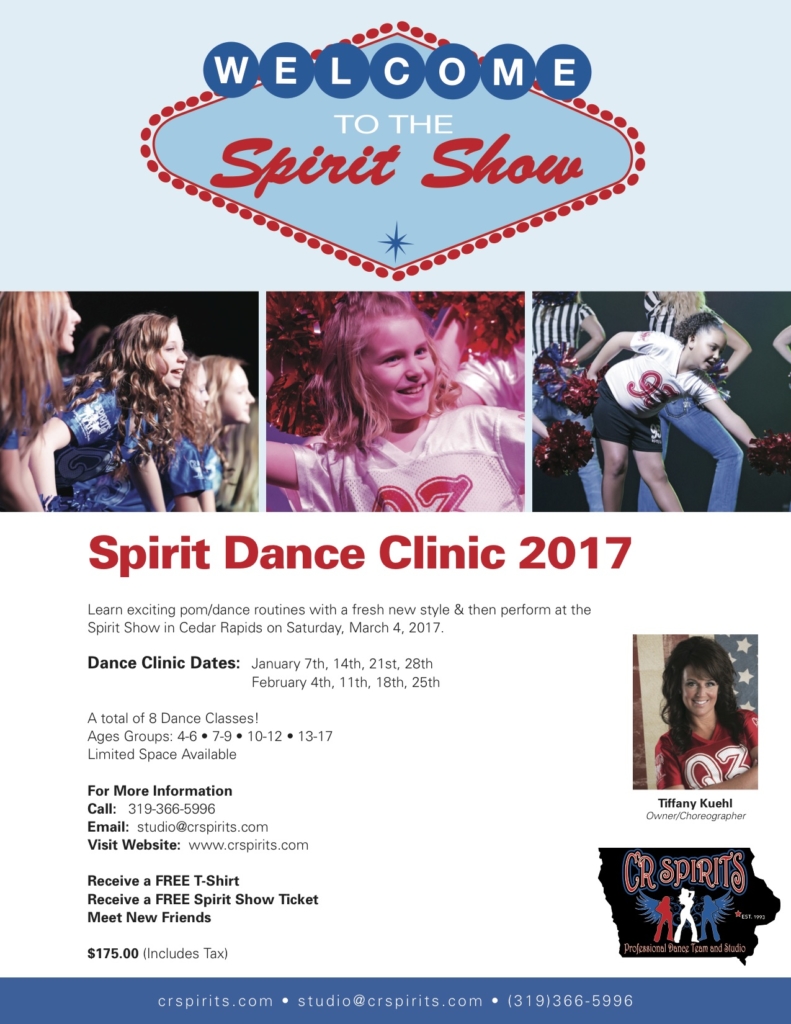 One of our dancers is fighting Stage 4 Pancreatic Cancer, if you would like to follow her story, here is the link below.