---
CR Spirits Professional Dance Team
 What does it take to be a CR Spirit Member?  Poise, Showmanship, Dance Technique, Personality, Personal Appearance & Energy. 
What we look for on our dance team is simply, something for everyone.  This organization will not only have an impact in our community but will offer the dancer a chance to broaden their own lives.  This team is not only intelligent, attractive and talented entertainers but a group that maintains self confidence and the ability to communicate with all ages, when the dancing stops.
Auditions are Wednesday, September 13, 2017
SPIRIT SHOW 2017
Saturday, March 4th
7:00pm – Doors Open @ 6pm
Veterans Memorial Building Coliseum, Cedar Rapids
Tickets are on Sale Now!
Come to the Spirit Studio and get yours today!  Or you can purchase them online!  Under the tab above "shop".  If you know a Professional Dance Team Member, they're selling them too!  Please email us or call if you are looking for tickets!
$25 Side Seating
$30 Table Seating
$35 VIP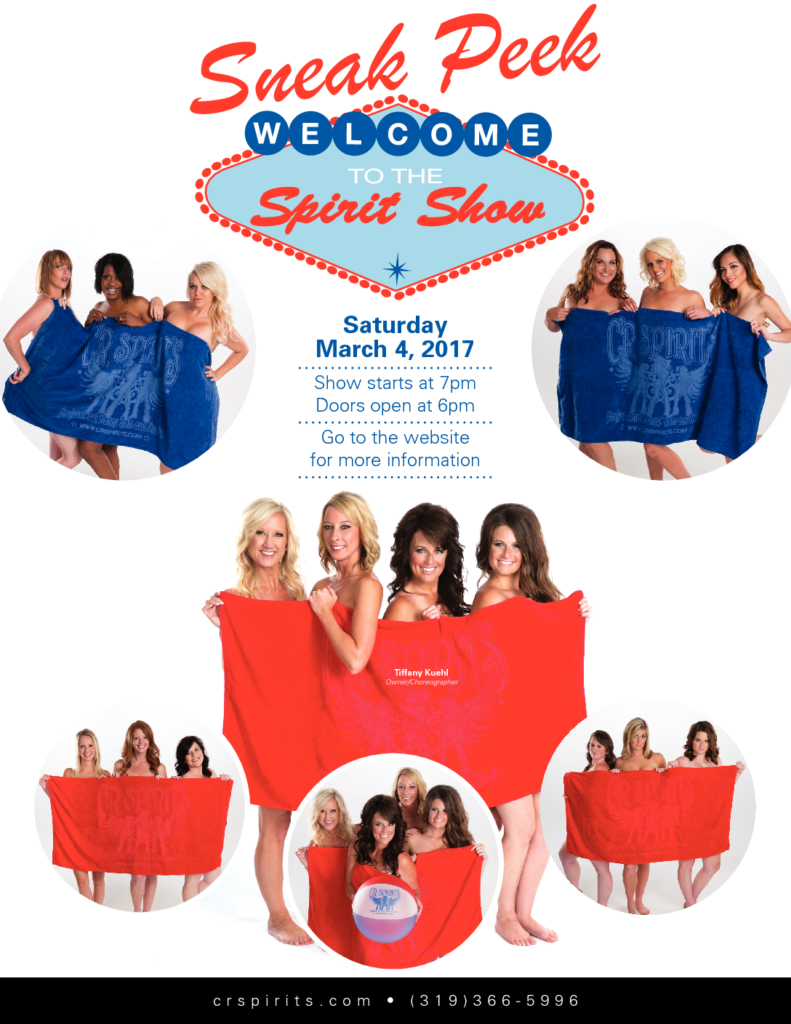 One of our dancers is fighting Stage 4 Pancreatic Cancer, if you would like to follow her story, here is the link below.